4 WEEK PACHANGA SPECIALTY COURSE @ Joel Salsa
4 Wednesdays starting 1/8
Really want to get your pachanga skills elevated? Want to really get all the fundamentals and technique down? Then this course is for you. This specialty course will delve into pachanga like no other. I guarantee that you will have fun all while becoming a badass pachanguero/a!! Check out the details below:
Where: Pearl Studio 519 8th avenue, 12th floor
Time: 8:30-9:30 pm
When: Wednesdays, Jan 8, 15, 22, & 29
Price: $72 for 4 weeks
Registration NOW OPEN! Go to www.joelsalsa.com/Melissa
5 WEEK BEGINNER COURSE -Bronx, NY TBA Spring 2020
When: Thursday's Oct 3, 10,17, 24, Nov 7, & 14 *(No class 10/31)
Where: City Island Community Center
Time:
What:
Price:
THIS CLASS SOLD OUT LAST SESSION SO DON'T WAIT AND REGISTER TODAY!
PACHANGA ONLINE COURSE NOW AVAILABLE!!
YES!!! The moment we have all been waiting for!! My first ever pachanga online DVD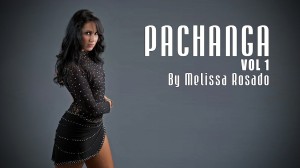 (Volume 1) has finally been released and it now available!! All the basics you ever wanted to know is broken down segmentally in this course . Furthermore, how it applies to shines and partner work is demonstrated. AND what's even better, for a limited time only, receive $20 OFF the original price of $67!! Just use code MELI20! For a complete description, check out the store link on my website.
Click HERE purchase NOW!