LADIES STYLING WORKSHOP @ La Nueva Salsa de Hoy Studio Brooklyn, NY 2/15
Styling, movement and spinning are the topics that will be covered in this 1 hour workshop. We will first start of with some arm technique as well as delve into the basic step. We will then work our way into a small combo which will focus on movement and styling all while applying technique.
Where: La Nueva Salsa De Hoy, 504 46th st Brooklyn, NY
Time: 1-2pm
When: Saturday, Feb 15th
Register at the door
5 WEEK BEGINNER COURSE -Bronx, NY TBA Spring 2020
When: Spring 2020
Where: City Island Community Center
Time:
What:
Price:
PACHANGA ONLINE COURSE NOW AVAILABLE!!
YES!!! The moment we have all been waiting for!! My first ever pachanga online DVD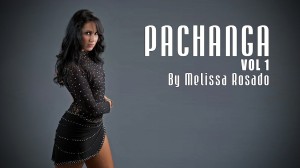 (Volume 1) has finally been released and it now available!! All the basics you ever wanted to know is broken down segmentally in this course . Furthermore, how it applies to shines and partner work is demonstrated. AND what's even better, for a limited time only, receive $20 OFF the original price of $67!! Just use code MELI20! For a complete description, check out the store link on my website.
Click HERE purchase NOW!