PACHANGA BABY!! So excited to be offering a free class for all you Pachanga lovers out there. Who's with me?
When: Sun 5/3
Time: 2pm NY Time
Where: instagram @mamboprincess
Price: Free
PACHANGA ONLINE COURSE NOW AVAILABLE!!
YES!!! My first ever pachanga online DVD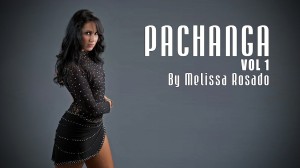 (Volume 1) has finally been released and it now available!! All the basics you ever wanted to know is broken down segmentally in this course . Furthermore, how it applies to shines and partner work is demonstrated. AND what's even better, for a limited time only, receive $20 OFF the original price of $67!! Go to MySalsaOnline.com/melissa and get your copy today!
Click HERE purchase NOW!
LADIES STYLING ONLINE COURSE NOW AVAILABLE!!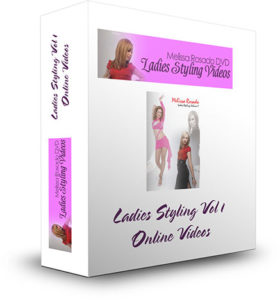 This beginner/intermediate level online course will help you develop sensual and sexy styling beginning with fundamentals basic movement and advancing to more complicated arm and body movement designed to be incorporated into partnering and shines.
Features
Series or head, shoulders, ribs and hips warm-up to prepare for body movement
Contrabody movement (rhythm exercise) segmentally explained as it applies to the basic time step.
Detailed description and demonstration of hand design as well as a series of arm styling exercises.
Styling and Body Movement Variations for the basic step.
Specific arm styling for the basic step, turn patterns, partnering, and open shines.
Detailed explanations of how the execute head whips, body rolls, shoulders movements and body rolls with at least 4-5 examples of how and where to apply these movements in partnering and/or shines.
Normal and slow tempo demonstrations of each scene with and without music.
What are the Benefits?
Get access from any device with access to Internet
Increase confidence on the dance floor
Unlimited access for life
Instruction by Melissa Rosado in every video
Learn from the comfort of your home
Learn at your own pace
No partner needed
Save time
Online Price: NOW only $24.95 at www.Mysalsaonline.com/Melissa
EDDIE & MARIA TORRES ONLINE DANCE CLASSES-SHINES & PARTNERING
My mentors and forever dance teachers and dance parents have started online classes! Yay! The have put up a series of shines and turn pattern sequences starting from beginners to advanced. Take advantage of these masters in action and see why they have developed some of the best dancers in the world!
https://eddieandmariatorres.teachable.com
MY SALSA ONLINE W Joel Salsa
Want to learn salsa, styling, musicality, shines, partnering and more? Well this school has it all and they are offering a super 7 day trial of VIP MEMBERSHIP for $1 only!! Take a look at the variety of courses they offer not only from Joel and Maria, but from various artists all over the world. These good friends have a very successful dance school in Manhattan and truly love what they do. Check out their online school below:
mysalsaonline.com/melissa-dollar