PACHANGA WORKSHOP W/ SHANI TALMOR
YES!  That's right!  You get not just one fabulous pachanguera but 2!!  Join us as we rock the house with some slick and groovy pachanga footwork that you can apply right into your dancing.  We will start off with some fundamentals and technique then jump right into a cool combo with a little bit of both of our styles and flava.  So don't wait!  THIS WORKSHOP SOLD LAST TIME SO DON'T WAIT AND REGISTER TODAY!  This workshop will sell out. Click the link below to register:
When: Wed 12/4/2019
Time: 7-8:30pm
Where: Ripley Grier Studios, 520 8th Avenue, 16K
Price: $25 re-register;  $30 at the door
8 WEEK PACHANGA CHOREOGRAPHY COURSE
Wednesdays starting 10/2
Really want to get your pachanga skills elevated? Want to really get all the fundamentals and technique down? Then this course is for you. With the option to perform, this choreography course will delve into pachanga like no other. Learn the pachanga choreo that I will be performing for the NY congress.  I guarantee that you will have fun all while becoming a badass pachanguero/a!! Check out the details below:
Where: Ripley Grier Studio 520 8th avenue, Studio 16E, 16th floor
Time: 8:30-10pm
When: Wednesdays, starting 10/2 consecutively, ending 11/20
Price: $160 pre-register before 10/2; $175 after **
Registration NOW OPEN!
**Refunds only allowed until 9/29. After then, only credit allowed.
5 WEEK BEGINNER COURSE -Bronx, NY
When: Thursday's  Oct 3, 10,17, 24, Nov  7, & 14 *(No class 10/31)
Where: City Island Community Center  190 Fordham Street  City Island, Bronx, NY
Time:  8-9pm
What: adult absolute beginner course (partnering and shines )
Price: $60 for 6 classes ( save $12) if pre-register or $12 pay per class
THIS CLASS SOLD OUT LAST SESSION SO DON'T WAIT AND REGISTER TODAY!
PACHANGA ONLINE COURSE NOW AVAILABLE!!
YES!!! The moment we have all been waiting for!! My first ever pachanga online DVD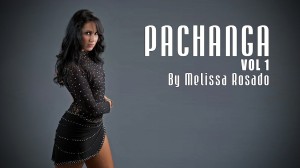 (Volume 1) has finally been released and it now available!!  All the basics you ever wanted to know is broken down segmentally in this course .  Furthermore,  how it applies to shines and partner work is demonstrated.  AND what's even better, for a limited time only, receive $20 OFF the original price of $67!! Just use code MELI20! For a complete description, check out the store link on my website.
Click HERE purchase NOW!