LADIES STYLING WORKSHOPS SAT. SEPT 30TH!!
I am bringing back my sexy and sassy workshops this Fall, starting with of course LADIES
STYLING! And this time, I will be zoning in on specific levels so that everyone's needs are addressed.  In these workshops, learn everything from styling, movement, spinning, and of course a touch of pachanga.  My specialty is not to just throw out steps and moves but really break down and show the "how to" do these moves, styling, and footwork.  I also will focus on where to apply socially these moves for both shines and partnering.  Take one or both, whichever you please. But don't wait because I am only accepting up to a certain amount so that everyone in class gets their sufficient attention. Check out below the schedule and details:
When: Saturday, Sept 30th
Time: Beg/Adv Beg 3-4:30pm; Int/Adv 4:30-6
Where: Nola Studios, 244 West 54th St, b/w Broadway & 8th aves on the 10th floor
Price: $20 for one class, $35 for 2;  $25 and $45 @ door
Click below to register:
PACHANGA ONLINE COURSE NOW AVAILABLE!!
YES!!! The moment we have all been waiting for!! My first ever pachanga online DVD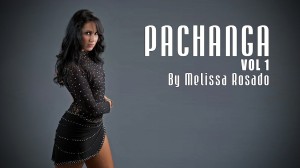 (Volume 1) has finally been released and it now available!!  All the basics you ever wanted to know is broken down segmentally in this course .  Furthermore,  how it applies to shines and partner work is demonstrated.  AND what's even better, for a limited time only, receive 25% OFF the original price of $39!! Just use code pachanga25! For a complete description, check out the store link on my website.
Click HERE purchase NOW!
WEEKLY LADIES STYLING & BEGINNER CLASSES @ SALSA LATINA DANCE STUDIO IN LONG ISLAND STARTING 9/11
Catch me Mondays at Long Island's newest dance studio where I teach ladies styling and beginners salsa!  Each week brush up on the basics while learning new combos, concepts, and challenges.  Open to men and women.
WHEN: Mondays
TIME: Beginner from  7:30-8:30pm, Ladies Styling from 8:30-9:30pm
WHERE: Salsa Latina Dance Studio, 285 Fulton Avenue  Hempstead, NY
PRICE: go to www.salsalatinastudio.com for more info and pricing
MELISSA ROSADO @ SALSAMANIA EVERY SECOND SATURDAY OF EACH MONTH
I'm super excited to be  teaching every second Sat of every month at one of NY's hottest
social!  This social is definitely one of my favs because of the great music, people, dancers and atmosphere.  Join me as well as some of other NY greats as we dance the night away.  I will be teaching a salsa/pachanga class at 8PM after the fabulous LorI Perez's Afro Latin Movement class at 7pm!
Location: Dancesport, 22 West 34th St, between 5th and 6th Avenues on the 4th floor
Date/Time: Sat. Sept 9th @ 8pm, next one is 10/14
Info: Price is included with entrance to the social.  Check out Salsamania Saturdays FB page for more info.