BOOGALOO @ Joel Salsa
Join me for this fun & funky 4 week Boogaloo and Cha Cha course at Joel Salsa Studio in NYC!  Boogaloo is a dance that was popularized in the 1960s in NYC.   It is a Latin Funk dance fused with African American rhythms (R&B, doowoop, soul) and Cha Cha and Son.
Because most of the lyrics were in English, this dance appealed to all races and cultures and unified the community.  The mix of  soul and funk coupled with the basic Cha Cha  timing give Boogaloo it's style.
RECEIVE 25% off (new students)  by using code Meli25.  To register, go to
Www.joel Salsa.com/boogaloo
When: Wednesdays April 3, 10, 17, 24
Time: 7:30-8:30
Where: Joel Salsa Studio, 519  8th Avenue, 12th floor, NY, NY
Price: $72
Rhythmology Salsa & Bachata Weekender
Sat., April 27th
Teaching 2 workshops in the afternoon
Location-Rhythmology Dance, 361 Union Ave.  Westbury, NY
Time– Pachanga 11am, Ladies Styling 12:15pm
Contact– www.weekender.rhythmologydance.com
PACHANGA ONLINE COURSE NOW AVAILABLE!!
YES!!! The moment we have all been waiting for!! My first ever pachanga online DVD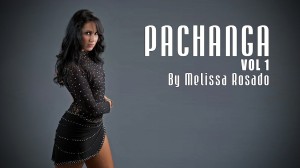 (Volume 1) has finally been released and it now available!!  All the basics you ever wanted to know is broken down segmentally in this course .  Furthermore,  how it applies to shines and partner work is demonstrated.  AND what's even better, for a limited time only, receive $20 OFF the original price of $67!! Just use code MELI20! For a complete description, check out the store link on my website.
Click HERE purchase NOW!