5 WEEK BEGINNER COURSE -Bronx, NY
When: Tuesdays  July 16, 23,30, August 6 & 13
Where: City Island Community Center  190 Fordham Street  City Island, Bronx, NY
Time:  7:30-9pm
What: adult absolute beginner course (partnering and shines )
Price: $60 for 5 classes ( save $15!) if pre-register or $15 pay per class
** Open to men and women** 
To register and save, click below:
PACHANGA ONLINE COURSE NOW AVAILABLE!!
YES!!! The moment we have all been waiting for!! My first ever pachanga online DVD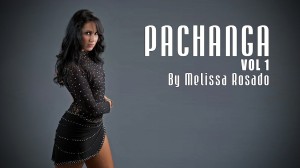 (Volume 1) has finally been released and it now available!!  All the basics you ever wanted to know is broken down segmentally in this course .  Furthermore,  how it applies to shines and partner work is demonstrated.  AND what's even better, for a limited time only, receive $20 OFF the original price of $67!! Just use code MELI20! For a complete description, check out the store link on my website.
Click HERE purchase NOW!