Order the best shoes in the business-BURJU SHOES!!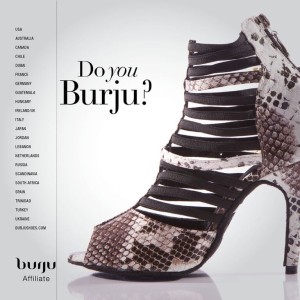 The sexiest and most practical shoes
are made by fellow dancer and choreographer Burju Perez. Being a dancer, she knows what dancers need and like.  Not only are they fashionable, but they are durable and comfy.  And today I am offering a great price of $90 per shoe (shoe orig price $110).  Just take a look the site www.burjushoes.com and send me a message at melissarosado@gmail.com with style, size, and height and I will take care of your order from start to finish!  So go ahead and take a look. You won't be dissatisfied. I promise 🙂 Happy Shopping!