PACHANGA INTENSIVE  SAT 1/ 27!!
I am bringing back my world renowned pachanga bootcamp weekend and it's going to be HOTTER than ever!  Start the year right with some fresh new moves and style to add to your dancing.  This INTENSIVE will feature everything from all pachanga basics and exercises to pachanga choreography.  Saturday will be a basic  course for those  who have never  taken pachanga and have been wanting to learn or for those who need to brush up on their basics.  We will review all basics and work our way into more advanced technique and moves all while putting together a choreography.   My specialty is not to just throw out steps and moves but really break down and show the "how to" do these moves, styling, and footwork.   Don't wait because I am only accepting up to a certain amount so that everyone in class gets their sufficient attention. Check out below the schedule and details:
When: Saturday, Jan 27th
Time: 4-7pm
Where: Nola Studios, 244 West 54th St, b/w Broadway & 8th aves on the 5th floor, studio 4
Price: $40 pre-register, $45 @ door
Click below to register:
https://joelsalsaonline.samcart.com/products/pachanga-intensive-sat-1-27/
**Refunds allowed up to on week prior to workshop.  Only credit towards future lesson is given after refund date expires.**
CAN'T MAKE IT TO ONE OF MY CLASSES? NO WORRIES! I NOW HAVE MY PACHANGA TECHNIQUE ONLINE!! Check out the details below:
PACHANGA ONLINE COURSE NOW AVAILABLE!!
YES!!! The moment we have all been waiting for!! My first ever pachanga online DVD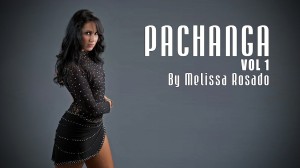 (Volume 1) has finally been released and it now available!!  All the basics you ever wanted to know is broken down segmentally in this course .  Furthermore,  how it applies to shines and partner work is demonstrated.  AND what's even better, for a limited time only, receive 25% OFF the original price of $39!! Just use code pachanga25! For a complete description, check out the store link on my website.
Click HERE purchase NOW!
WEEKLY LADIES STYLING & BEGINNER CLASSES @ SALSA LATINA DANCE STUDIO IN LONG ISLAND STARTING 9/11
Catch me Mondays at Long Island's newest dance studio where I teach ladies styling and beginners salsa!  Each week brush up on the basics while learning new combos, concepts, and challenges.  Open to men and women.
WHEN: Mondays
TIME: Beginner from  7:30-8:30pm, Ladies Styling from 8:30-9:30pm
WHERE: Salsa Latina Dance Studio, 285 Fulton Avenue  Hempstead, NY
PRICE: go to www.salsalatinastudio.com for more info and pricing